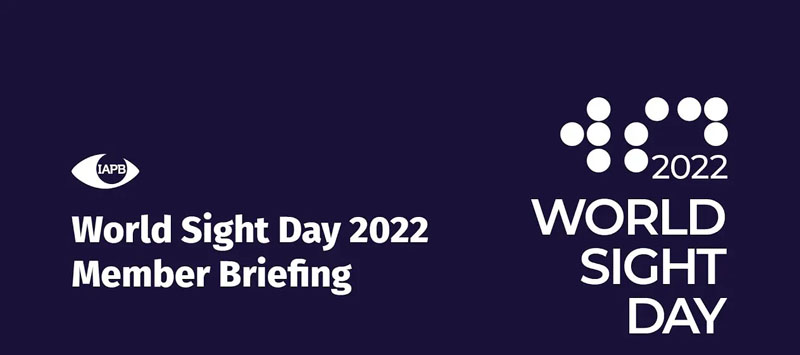 World Sight Day 2022: "Love Your Eyes"
Every year on the second Thursday of October, World Sight Day is held to increase public awareness of vision impairment, vision care, and other eye-related issues. This year, World Sight Day was observed on October 13th. One of the most vital organs in our body is the eye, so maintaining a healthy lifestyle requires more frequent eye check-ups. This day aims to educate the populace on the value of sight and effective eye protection. In addition, we honour and recognise the tremendous assistance provided by ophthalmologists, medical professionals who identify and treat issues with eyes and eyesight.
The International Agency for the Prevention of Blindness (IAPB) announced that this year's theme will be "Love Your Eyes," a continuation of the theme from the previous year. New facilities for assessing vision and eye health have evolved in the medical sector thanks to technological advancements. However, it happens very infrequently for people to go check on their eyes. Therefore, this day serves as a reminder for people to get frequent check-ups and receive appropriate care.
The Department of Economics and Karnataka Civil Defence Corps in collaboration with Rotary Bangalore Nexus observed World Sight Day 2022 at Kristu Jayanti College, Autonomous, Bengaluru on 13th October 2022. An online registration portal was prepared to fill out the form for donating eyes and 'Walk With The Blind' programme was also organised as part of the celebration at Chavara Square where the message conveyed was to be thankful for our clear vision on this important day and remember to regularly maintain our eye health.