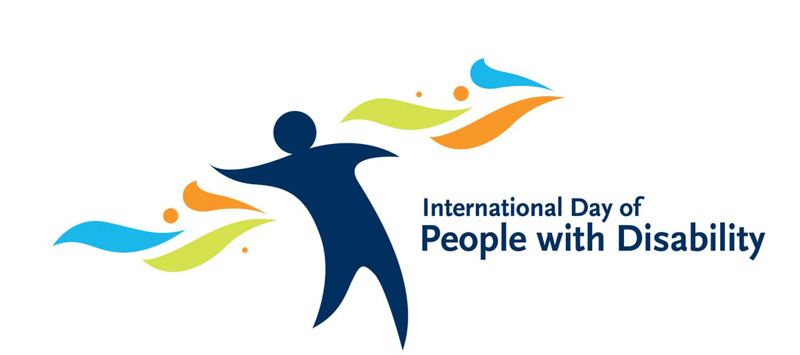 Let the light of unity shine
International Day of Persons with Disabilities 2022
Everyone in the societal structure is distinctive as individuals are created a certain way. Conversely, some people are incapable of handling tasks on their own because they have been conceived with impairments. Moreover, abnormalities can be diagnosed on multiple other levels, spanning psychiatric conditions, impaired cognitive development, deafness, and autism in contrast to physiological constraints. As a result, the label "disability" can be interpreted in a variety of ways. The most basic interpretation is when an individual becomes incompetent to accomplish their job independently. The third of December is acknowledged as the International Day of Persons with Disabilities across the world.
This day raises awareness of issues affecting persons with disabilities and promotes their welfare, equality, and basic liberties. People who suffer from these disabilities try incredibly difficult to live serene lives considering they need to battle innumerable obstacles from the public simply because they are disabled. Their self-esteem will be compromised by just one public comment, which will also cause them to feel less confident within their own skin and undeserving. To promote greater integration of people with disabilities into society's socio-political, economic, and cultural spheres, the International Day of Persons with Disabilities is honoured.
This year's International Day of Persons with Disabilities has as its topic "Transformative solutions for inclusive development: the role of innovation in fuelling an accessible and equitable future." The NEP-2020 specifically mentioned "Inclusive Education," which supports the idea that no student should be denied access to education because of their socio-cultural background or personality.
Kristu Jayanti College Autonomous, Bengaluru has consistently taken guaranteed that children with disabilities and students who are encountering socioeconomic hardships do not lag behind in their academic studies. The college has established and sustained specialised amenities for Divyangyan students, comprising tactile pedestrian paths, a library with accessible learning materials, allocated parking spots, restrooms, libraries, and laboratories that really are accessible to individuals with impairments. These amenities will help them become independent and self-assured so individuals can accomplish their tasks with ease.
Therefore, on this momentous day, let's band together and help everyone who is suffering in solitude as a result of their infirmities. There is a steep price to pay for showing kindness and generosity to fellow individuals.