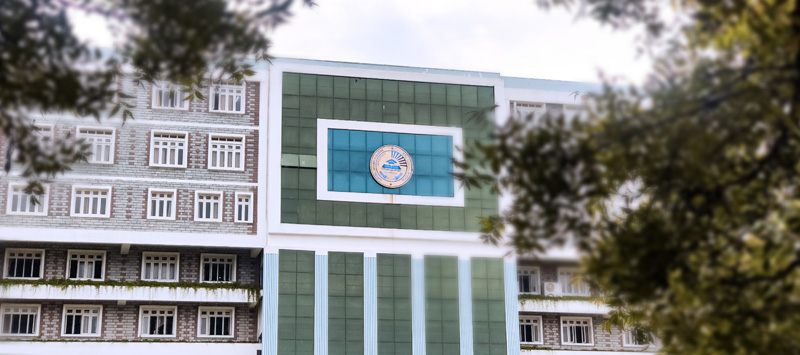 The Next Level
Sreya Ann Mathew - 22MJMC25

"I haven't been everywhere but it's on my list" -Susan Sontag
Life is filled with memories and moments, which can't be paused, reversed, or skipped, that is, a particular moment can't occur again or sustain till the end. But through capturing those moments we can keep the memories in a photograph or video, creating memories for a lifetime.
As a child, I was very enthusiastic about clicking pictures. I used to walk around with my amma's mobile phone and click everything that amused me. But eventually, I started to capture the moments and emotions.the whole purpose of my life was a search: A Search for Accomplishing My Dreams, where begins the new chapter of my life.
CHAPTER 22: KRISTU JAYANTI COLLEGE
After I completed my undergraduate program, I realized that I should emphasize a career based on my passion. I decided to change my stream from English literature and walk in the path of Media and Journalism. Thiruvananthapuram is like my hometown and Ivanios is literally my home where I truly belong. But a change was necessary, to escape the comfort zone and explore a new path. Like the traveller in Robert Frost's poem, 'I took the one less traveled by' I was sure it will not be smooth. I searched for a college that not only focuses on academics but also helps to improvise our extracurricular activities and our passion. Fortunately, I came across the name called Kristu Jayanti College, Autonomous, Bengaluru through my friends and the internet. I was fascinated by the campus, its infrastructure, faculty, curriculum, and holistic approach. Of course, I got in and started my college with big expectations.
The academic year started with a warm welcome by many. Kristu Jayanti is an incarnation of the educational dreams of Saint Kuriakose Elias Chavara, is affiliated to Bengaluru North University and is reaccredited with the highest grade 'A++' with CGPA of 3.78 out of 4 in the third cycle of assessment. The campus provides a nurturing and trusting environment to learn and grow. They also mould us into integrated personalities with advancement in their chosen career. Also, the college library is highly helpful and it is located in three places – main block, PG block and Administration block. All can access information in books, magazines, encyclopedias, etc in these three blocks. many laboratories, auditoriums, clubs, food court and other facilities are also available on campus.
Even the teachers are very supportive and help us to solve the problems by sticking together. They are doing their responsibilities even more seriously and sincerely. Also on teacher's day, both the teachers and students were part of the program conducted by the college. It was very memorable.
But nothing was easy in the beginning. I missed my home and place. I missed my friends and everything back in Kerala. I felt like a fish out of water. But I made a firm decision not to run back, but to face every struggle. After all, like it is said, life is not a bed of roses. There maybe thorns and it's up to us. My dreams cannot be accomplished without hard work. I gathered inspiration and moved forward with a determined mind. I know that this journey is not an easy one, with many experienced people around me. I am determined to face everything.
Slowly, I started liking the campus and surroundings. The lush green carpet of grass around the college waved the welcoming flags. The newbie in me was struck by a desire to explore the untraveled paths. I walked through the corridors inspired by the new air.
As a media student, I was fascinated by the curriculum, where I can capture, learn, practice, record, observe and so many more things. Everything was different. As part of the projects assigned, I got opportunities to capture different people and emotions. All these experiences gathered in a short period of time helped me learn a lot as a media student. But there is a long way to go. I am truly lucky and grateful to be in KJC as a 'Jayantian' and it's the ideal place to grow and learn.