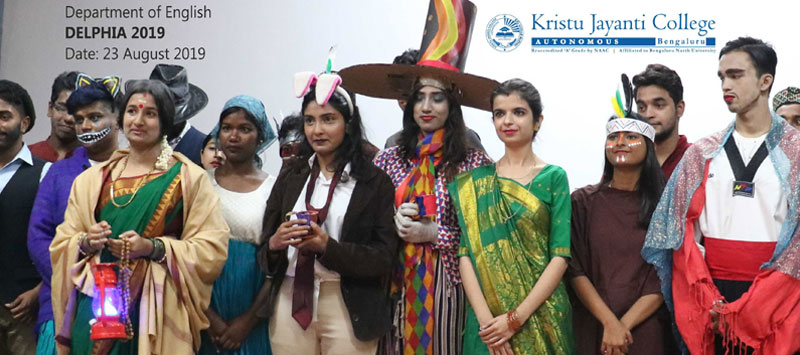 Teachers: The Pre-eminent Team of Illuminators of KJC
Francina
I MA JMC
I am deeply impressed by the love of teaching fraternity in KJC towards the Jayantians. The amount of dedication and the integrity they share towards the institute and the students are remarkable. The teaching staff members continuously inspire and challenge the students to unleash the best and transmit the passion for learning. Each one carries a unique talent such as deep knowledge, friendliness, and connoisseurs in communication, superiors in listening skill etc.
As good mentors, they build a strong relationship among students. They are the experts in organizing any type of celebration with the collaboration of students, as they prepare everything in anticipation. KJC educators are also blessed with a special gift to solve the conflict between the peer groups and enhancing their relationship. The value-based education cum humor, the spontaneity and the sensitivity bind the students with them.
We are sure that each one of them takes pride in their students' achievements. It is astonishing to see them spending quality time to clarify the doubt and to help students even in the era of digitization. On this auspicious day, we thank you for accepting us as we are and walking beside us towards our journey of success. Thank you for adding colors to our lives.
We wish the Jayantian teaching fraternity, Happy teachers' Day! May you illuminate many more students!