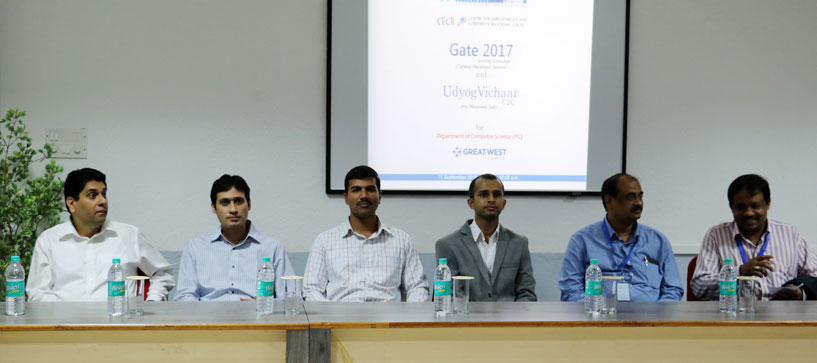 Placement Orientation & Training Programme (POTP)
CECR office of Kristu Jayanti College (Autonomous), Bengaluru plays a major role in shaping up the career goals of students. It is the dream of every student to get placed in a top organization visiting the campus for final placements. Keeping this key aspect into consideration, it is realized that building competencies is pivotal for the young talents to enhance their employability skills and achieve good career path.
Along with technical expertise, development of a holistic personality is also necessary. To meet out these requirements, Centre for Employability and Corporate Relations of our College is kick starts the first level of POTP event in July, every year to help the students to take a better decision about their career.
The prime objectives of POTP event:
• To look for 100% employment for all the registered students for GATE
• To recognize the core competencies of the students.
• To train the students to meet the expectations of the industry through our Career Development Programs.
• To enhance their communication skills.
Training Activities:
• Placement Guidelines
• Create awareness about "career planning" and "career mapping" among the students.
• Recruitment Process usually followed by organization and the expectations
• Orientation on Aptitude Test, GD, HR & Tech Interviews
• Personal Branding through Resume