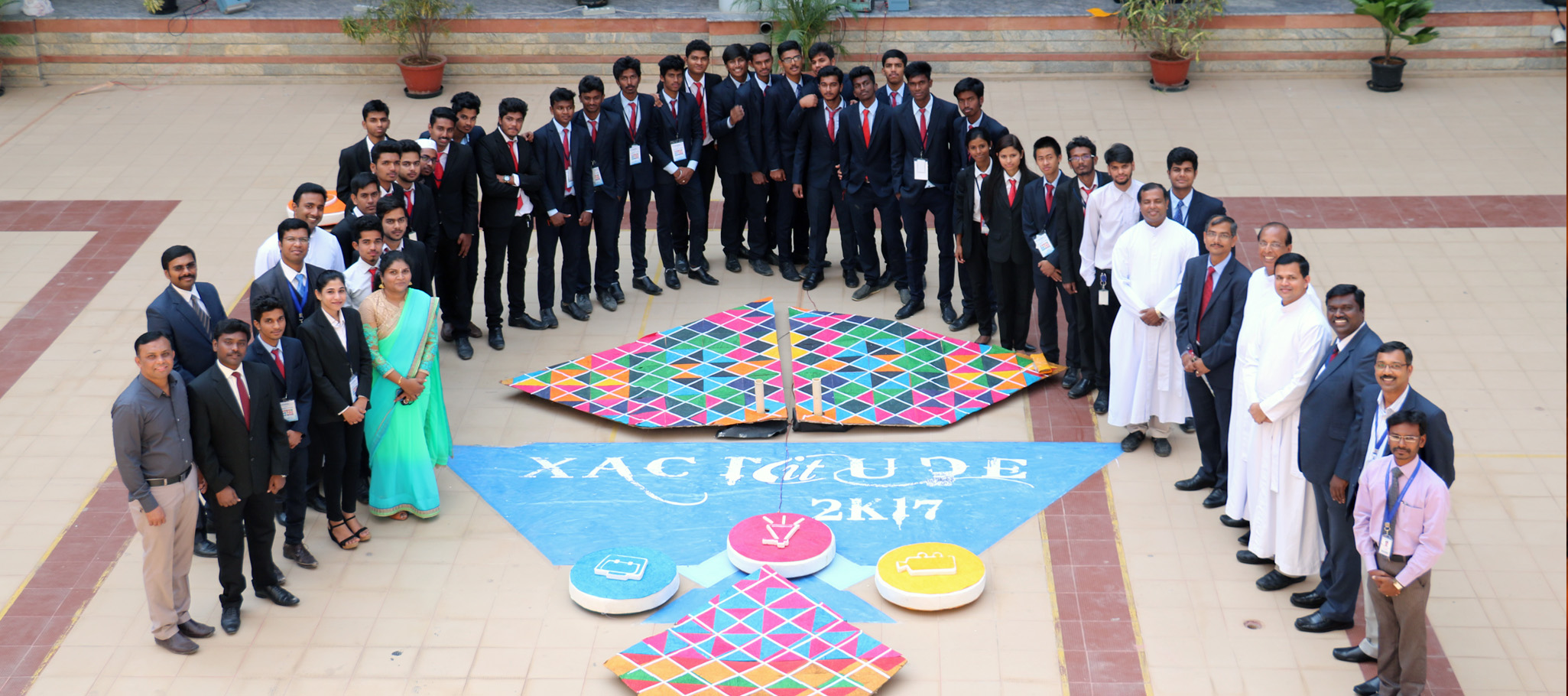 BSc MSE
B.Sc. MSE (Mathematics, Statistics and Economics) is a three year under graduate programme affiliated to Bangalore University spanning over six semesters. It follows triple major system wherein students study Mathematics, Statistics and Economics as major subjects. This three year programme paves way for taking up postgraduate programmes in Mathematics, Statistics and Economics.
Mathematics
Maths curriculum consists of intensive and extensive topics like Differential Equations, Linear Algebra, Groups, Rings, Fields, Vector Spaces, Vector Algebra, Vector Calculus, Real Analysis, Vector Mechanics, Numerical Analysis, Complex Analysis, Calculus and Advanced Calculus etc. enabling the student to transform the mathematical interests to other intellectual endeavors.
Statistics
Statistics is a mathematical science pertaining to collection, classification, analysis, interpretation or explanation and presentation of numerical data. In the modern world the science of statistics is an indispensable part of every sphere of human activity and is extensively applied in framing policies and formulating decisions in a large number of diversified fields covering natural, economical physical and social sciences. This three year course includes topics on descriptive statistics, statistical inference, sampling theory, experimental design, demography, industrial statistics like statistical quality control and operations research.
Economics
Economics without Mathematics and Statistics has limitations in achieving what it can. B.Sc (MSE) combines the three intellectually complementary subjects that are always linked in the long run. This programme aims to render excellent and professional training combined with advanced technical and quantitative skills in Economics, Mathematics and Statistics that can be readily applied to a whole gamut of current social science issues. It provides a sound theoretical basis in Economic theory supplemented by practical applications of theories of Economics, Mathematics and Statistics. The course has an objective to cultivate an intellectual ambience that would make the students strong in logical thinking, thereby enhancing their decision making skills.
The scope of this programme is unlimited as there is an exponential increase in the demand for informed and talented graduates who can apply skill and imagination to real-world problems. Economics finds numerous applications in finance, public policy, public health, financial markets, forecasting, analysis, etc. Moreover a triple major gives one the freedom to pursue any of these for higher studies and research.
Eligibility for Admission Pass in 10+2/Pre University courses/Equivalent. Candidates should have studied at least two subjects from Mathematics, Computer Science, Statistics or Physics