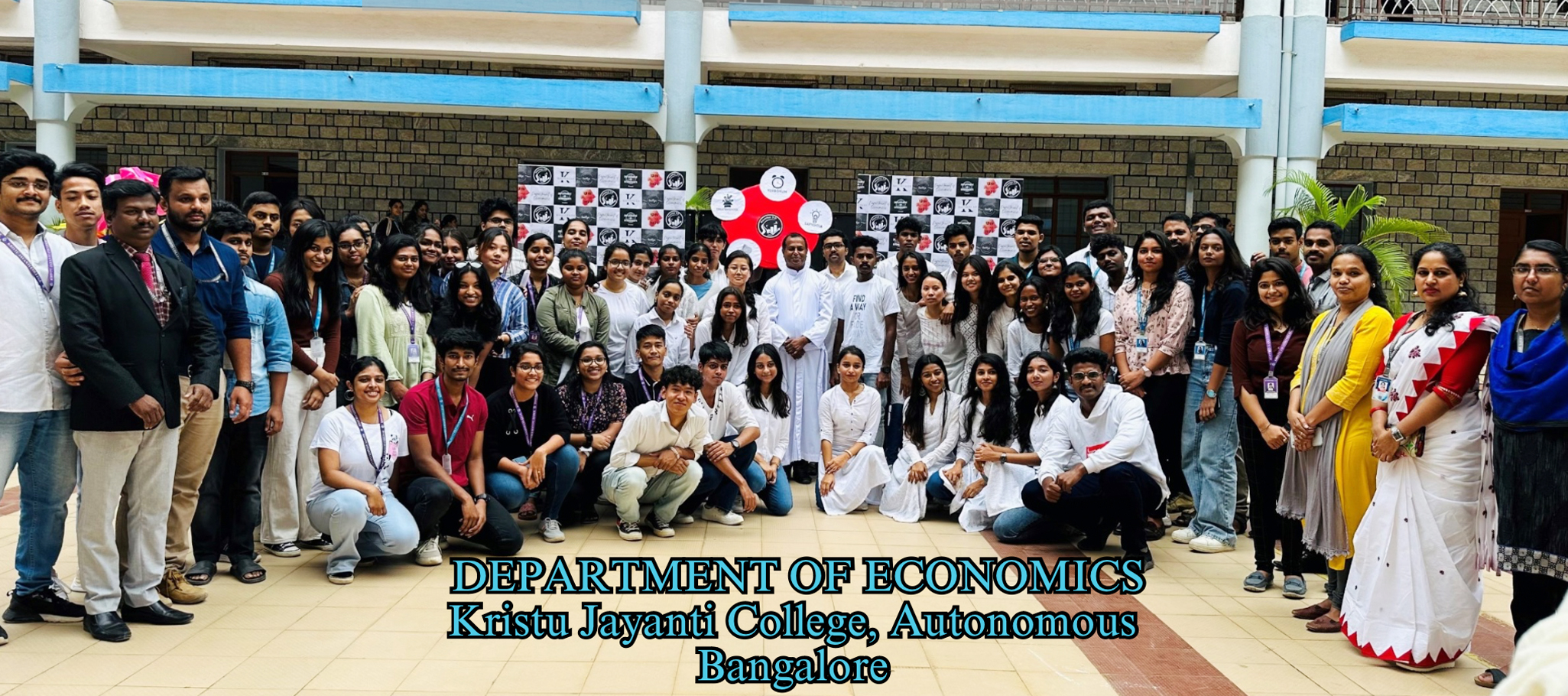 Department of Economics
Department of Economics provides wide opportunities to students to enhance their knowledge in the ways as to how societies, governments, businesses, households, and individuals allocate their scarce resources with the aim of reaching "the pareto optimality". The Department nurtures students with strong background in micro & macroeconomics theory, about international financial institutions, knowledge in various applied areas of economics, knowledge of relevant mathematical and statistical techniques, and expertise in the use of computers for the analysis of data as well as in the ability to use the analytical tools of economics in problem solving. The complementary study of econometrics, the primary quantitative method used in the discipline, enables students to become critical consumers of statistically based arguments about numerous public and private issues rather than passive recipients unable to sift through the statistics. The Department also enables students who can read competently as a law graduate, compute effectively as an accountant, and analyze data flawlessly as a statistician. Department of Economics offers BA (Applied Economics), BA (Journalism, Economics), B.Sc (Statistics, Economics) and MA Economics.
---
Programmes Offered
MA Economics

M.A in Economics is an intensive two years (4 semesters) full time on-campus programme designed to provide to the students a sound theoretical background in the principles of economics and equip them with analytical tools and techniques for understanding & solving social and economic issues with multi-dimensional economic research. Apart from being equipped in different branches of economics, this programme also establishes a platform for quantitative and qualitative applications, economic modeling and policy analysis.
---
ECONOMICS COURSES FOR DUAL MAJOR PROGRAMMES
BA (Applied Economics)
BA (Journalism, Economics)
B.Sc (Statistics, Economics)
Eligibility for admission
Candidates with a higher secondary certificate or equivalent from a recognized Indian/ Foreign educational institution with 40% marks (35% for SC/ST students of Karnataka region) or Equivalent CGPA are eligible to apply.
---
Department Activities
The department organizes various programmes such as Conference/ Seminars, Guest lectures, Workshops, Intra-Collegiate Fest, Industrial visits and Student Seminar series to empower students through participatory, experimental and problem solving methodologies.
Seminars & Conferences
International Faculty Interaction
Guest Lectures
Industrial Visit
Workshop
Rural Exposure
Faculty Development Programme
Other Activities
Economics Blog
---
Student Specific Activities
Student Colloquium
Student Lecture Series
Research Club (Cognito)
Field Survey / Online Survey
Intra-Collegiate Fest (Economia) / Inter-collegiate Fest
Students Extension Activities