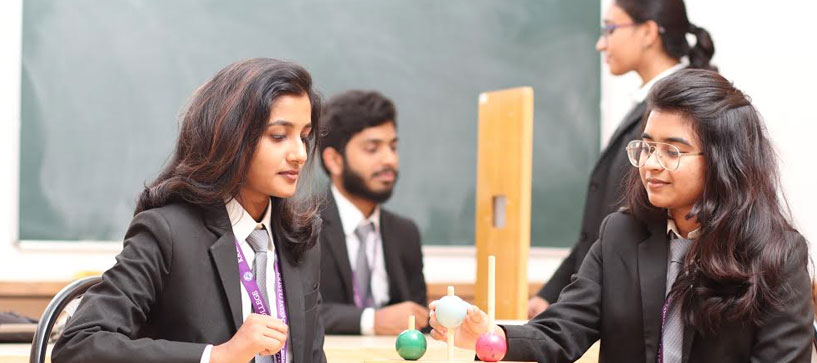 BA Psychology and English Literature
Bachelor of Arts in Psychology and English Literature is a 4 years (8 Semesters) regular programme offered under Bengaluru North University. The programme is designed to provide high-quality education to help the students decode the relationship between Psychology and English Literature. The field of study in Psychology creates insight onto the Cognitive and Personality characteristics that define Human Behaviour. English literature on the other hand exposes the students to varied literatures and the different views and inter relation among other disciplines. The amalgamation of Psychology and English Literature discusses the core theoretical principles of psychology applied over in the field of English literature. At the end of the third year the students are provided with an opportunity to excel in either of the fields by choosing the honours track in Psychology or English Literature. Upon completion a wide range of opportunities for the student to excel in their areas of interest and develop the skills required to propel their future career.
Eligibility Criteria:
A student securing 40% aggregate marks including languages in P.U.C / 10 +2 / Pre University equivalent course is eligible.