National Service Scheme (NSS)
NSS is a body for social service affiliated to the Bangalore University. Various programs are implemented through regular activities of the volunteers under the guidance of NSS programme officer. The main objective of the association is to arouse social consciousness among students to provide an opportunity to work for the underprivileged and the marginalized sections of our community. This would enable the students to develop personal goals and commitment to the larger community to which they belong.
ACADEMIC YEAR 2017-2018
Road Traffic Awareness programme was conducted on 22/09/2018 in the Main Auditorium where about 314 NSS volunteers witnessed the programme. The session was carried over by the NSS Students Coordinator Mr.Varun Govind who presented information regarding traffic rules and regulations that are to be followed. He also emphasized the measures that need to be adopted by each and every citizen to avoid unnecessary problems caused by traffic.

---
NSS ORIENTATION
NSS orientation was conducted on 04.08.18 in the Mini Auditorium at 2.00 pm. About 212 first year volunteers actively participated in this event. The students were given a detailed presentation about NSS, its vision, mission, rules and regulations to be followed. They were also briefed about the list of activities that are conducted under the banner of NSS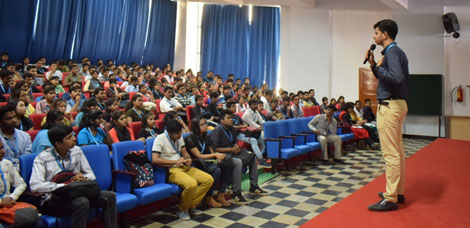 SWACHH BHARAT ABHIYAN
Swachh Bharat Abhiyan was conducted in two government schools- K. Narayanpura Govt.School and Siddhartha Govt.School on 4.08.18 at 2.00 pm. Two groups of second year NSS volunteers actively participated in this activity. They cleared all the dry wastes lying in around the school campus thereby creating a clean environment for the young children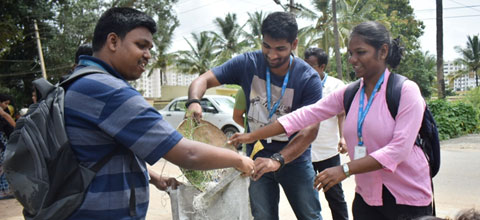 INDEPENDENCE DAY CELEBRATION
Independence Day celebration was successfully conducted on 15/08/19 at 7.30 am in our college campus. The celebration started with a parade by NSS officers followed by flag hoisting by our Principal Fr.Josekutty PD .About 209 NSS volunteers took part in this celebration.
SWACHH CAMPUS
Swachh Campus drive was conducted after the Independence Day celebration at 8.30 am in our college campus. About 209 NSS volunteers were involved in this clean campus drive. The students cleared the dry wasted lying in and around the campus.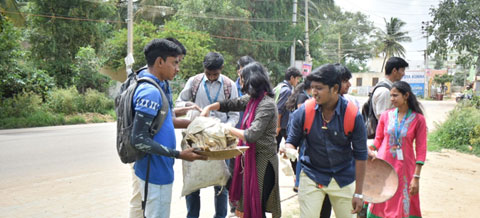 A DETAILED REPORT ON NSS REGULAR ACTIVITIES CONDUCTED DURING THE EVEN SEMESTER
A DETAILED REPORT ON NSS REGULAR ACTIVITIES CONDUCTED DURING THE ODD SEMESTER