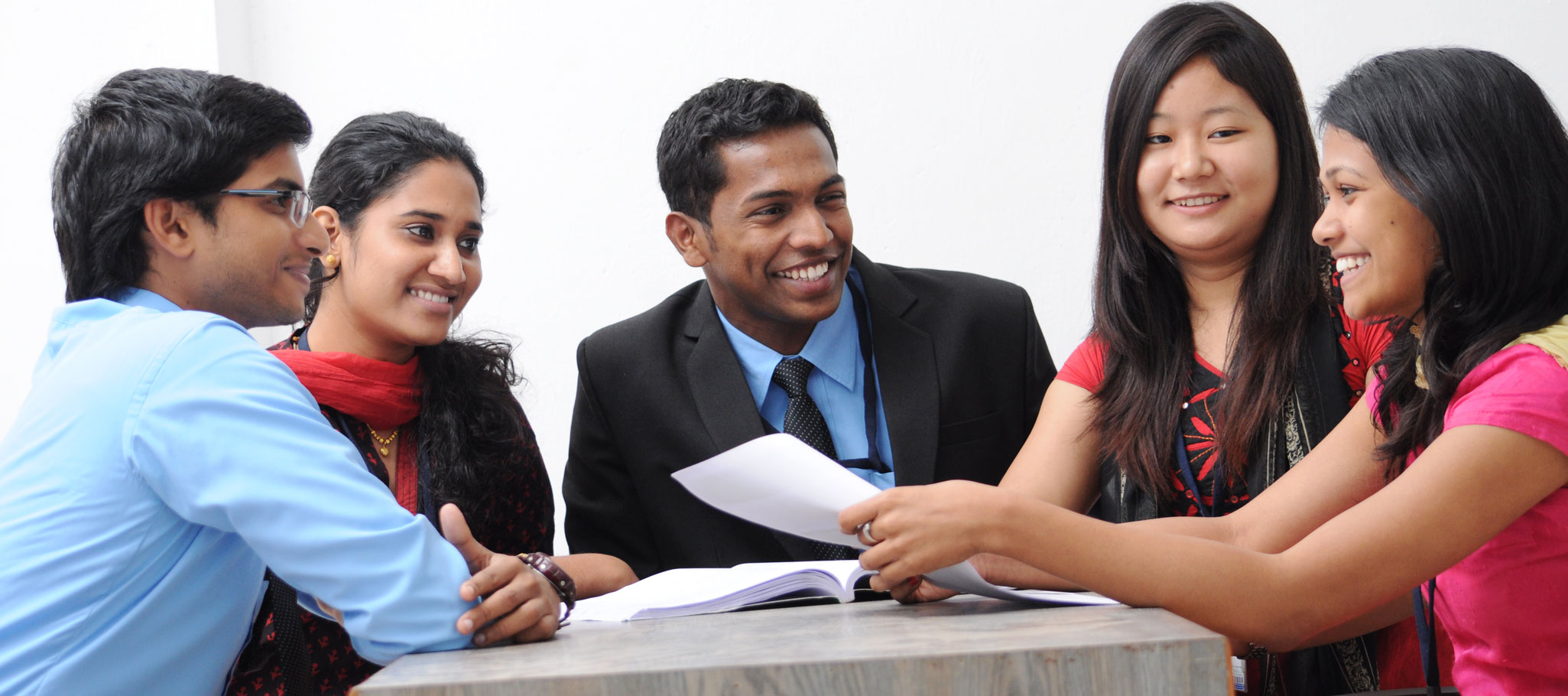 Admission 2018
The college looks forward to achieve and promote inclusivity, integration and heterogeneity in their student community. We believe in the right of every individual to receive good quality higher education. Ours is an equal opportunity institution where there is no discrimination on the basis of race, religion, national origin, gender, marital status, age or physical disability.
The primary criteria in assessing applicants will be based on their academic performance. This is mainly done by considering their performance in their qualifying examinations and applicants' performance during the in house screening rounds which is designed accordingly for the programmes.
All aspiring applicants are expected to follow the below procedures to proceed with admissions for desired programmes
1. Submit the online applications
2. Attend the Interview / Counseling as per the schedules intimated through call letters send via email
3. Shortlisted applicants after interview can proceed with the remaining admission formalities
The eligibility criteria and fee structure for the programmes offered are made available in the website.
Note: NRI & Foreign Candidates or parents can meet the Admission Officer in the college campus, in advance, to enquire about the status of admissions.
Proposed cities / Countries where admission Counselling will be held:

Delhi, Bophal, Patna, Nort East Indian, Bahrain and Muscat
Counselling schedules for the above will be announced later
for further clarifications or issues
Contact Mob No: +91 9449451111
E-mail: admission@kristujayanti.com